e-mail the IHB

Webmaster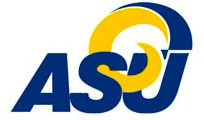 The Ice House Brass plays during various events during different seasons. We're becoming sort of the unofficial Band of the West Texas Frontier Forts, as we've played for all of the Forts in the region during their re-enactments and anniversary celebrations. We also enjoy playing during other events, such as corporate and organizational Christmas parties, city events, and occasionally as a featured group during select San Angelo Community Band concerts.
Dec 2008 - Christmas Party for several groups with connection to Fort Concho.

The party and performance were held in the Fort Concho Historic Stables.

Fort McKavitt Days - Fort McKavitt, Texas - March 2008

We always enjoy playing the local Frontier Forts during their re-enactments & celebrations.

Another shot of the band performing during the Fort McKavitt Days celebration.

Adam Torres was conducting.

We occasionally take on other projects, as seen in this quintet photo, taken before our performance at Christmas at Fort Chadbourne in December 2006.

Members (l-r): Donna Fowler, Jake Martin, Eric Hansen, Adam Torres, & Carl Malone.

Ice House Brass, circa 2005 in front of the newly opened San Angelo Visitors Center.
More photos and stories to come as we get them organized.